A monthly report on pesticides and related environmental issues


Issue No. 131, January 1997

Open Forum:
In an attempt to promote free and open discussion of issues, The Agrichemical and Environmental News encourages letters and articles with differing views. To include an article, contact: Dr. Catherine Daniels, Food and Environmental Quality Laboratory, 2710 University Drive, Richland, WA 99352-1671, ph: 509-372-7495, fax: 509-372-7491,
E-mail: cdaniels@tricity.wsu.edu

Return to PICOL Home Page




Note: The AENews is now accessible from the World Wide Web via the Pesticide Information Center On-Line page. The address for the page is: http://picol.cahe.wsu.edu
Enter this address carefully, paying close attention to punctuation and spacing (no spaces between parts of the address). Some readers may experience difficulties accessing the site. These are believed to be related to the Internet and to on-line services, not the web site. If you are having a problem accessing the web page, please inform Dr. Catherine Daniels (ph: 509-372-7495, fax: 509-372-7491, E-mail: cdaniels@tricity.wsu.edu
---
WSCPR to mail progress report
AENews subscribers should have received a 12- page progress report on the Washington State Commission on Pesticide Registration. The report was due to reach subscribers before mid-February. For an overview of the report see WSCPR progress report.
---
WSCPR schedules March meeting
The WSCPR plans a March 13 meeting for 10 a.m. to 4 p.m. in the Mt. Adams Room of the Best Western Cottontree Inn in Mt. Vernon. Review and decisions on funding proposals will be major agenda items. The public is invited. For information contact Catherine Daniels at 509-372-7492 or E-mail: cdaniels@beta.tricity.wsu.edu.
---
Sect. 18 requests needed soon
Section 18 requests for 1997 must be to the Washington State Department of Agriculture as soon as possible. Considering that WSDA needs Section 18 request packages about 120 days prior to the use season, packages submitted by Feb 1 to WSDA should be approved by EPA by June 1. Those needing a Section 18 prior to June 1 may be too late if they have not already submitted a request. Contact WSDA at 360-902-2030 for information. Similar rules apply to residents of states other than Washington.
---
Pest control tour planned for July
The Washington State Commission on Pesticide Registration and WSU have scheduled the 1997 Washington Pest Control Tour for July. The tour is intended to provide an opportunity to showcase unmet pest control needs and develop solutions. Principle tour participants will include mid-level agrichemical company managers who can influence pesticide registration decisions. Other participants are expected to include state and federal regulators and legislative representatives.
The tour will be in western Washington on July 22, 23 and 24. The tour begins with a reception on the evening of July 21. Each day will have a different focus. Day one will focus on Skagit Valley agriculture. Day two will focus on forestry, rights-of-way and Christmas tree production. Day three will focus on urban pesticide issues such as structural, nursery, landscape, ornamental and golf course pest control.
---
Book aids diagnosis of plant problems
Those interested in maintaining healthy landscapes can make fast accurate diagnoses of plant problems with Landscape Plant Problems: A Pictorial Diagnostic Manual offered by the Washington State University Puyallup Plant Diagnostic Laboratory.
The manual, developed by WSU Puyallup pathologists, entomologists and horticulturists, contains 500 color photos depicting disease, insect, cultural/environmental and herbicide injury to common plants grown in the Pacific Northwest and other regions of the western United States and Canada.
Copies of the manual are available for $25 each from the WSU Puyallup Plant Diagnostic Laboratory. To order, write checks payable to WSU Puyallup Plant Diagnostic Laboratory and mail them to Landscape Plant Problems, WSU Puyallup Plant Diagnostic Laboratory, 7612 Pioneer Way E., Puyallup, WA 98371.
---
EPA, DowElanco plan
to further safe use of Dursban
DowElanco on January 15 announced a 10-point program established in concert with the Environmental Protection Agency (EPA) to further the safe use of Dursban insecticides (chlorpyrifos). Highlights of the program include agreements to promote informed use of home pest control products, create a scientific advisory panel, and provide continuing health information and emergency support through one of the nation's foremost poison control centers.
The 10-point program includes specifying retreatment intervals on labels where appropriate, continuing support of the Poison Control Center Stewardship Project at the University of Minnesota, improving education and training of pest control operators, and establishing a blue ribbon scientific advisory panel.
---
Pesticide Facts
Pesticides applied in the United States come from 810 pesticidal active ingredients registered with the EPA. These 810 active ingredients are made into 19,000 registered products. About 9,000 registrations are on food crops.
About 1.25 billion pounds of active ingredients are applied annually in the U.S. for all purposes. The majority of pesticides applied are herbicides. EPA estimates total retail sales for pesticides at a little more than $18 billion.
---
Washington agriculture
sets records in 1995
Source: Capital Press, Friday, Oct. 4, 1996.
According to recently released statistics, Washington state agricultural commodities were worth nearly $6 billion in 1995, setting another record.
The $5.84 billion recorded for 1995 marks a 13% increase from 1994. This is the eighth consecutive year showing an increase. The value of all crops was $3.8 billion, 25% greater than in 1994.
For the sixth year in a row, apples proved to be the state's most valuable agricultural commodity. The crop was also the first in state history to have a farmgate value worth $1 billion. The 1995 value of $1.02 billion is 28% greater than for 1994. The 1996 crop was another record maker.
The value of state field crops also hit a record. For the first time, this value broke the $2 billion mark at $2.1 billion, a 30% increase from 1994.
Fruit and nut crops, of which apples comprised the major commodity, increased in value by 27% from 1994, to total $1.34 billion. Vegetables, of which sweet corn comprised the major commodity, climbed 3% in value to $311.8 million.
Wheat, which in 1994 ranked as the fourth most valuable state crop, moved to second position in 1995 with a value of $733.5 million, a 40% increase.
Washington's Top 10 Commodities
Commodity
Dollar value
(in millions)
% change since 1994
1. apples
1,017.8
28.0
2. wheat
733.5
39.6
3. milk
687.9
1.0
4. potatoes
553.8
31.1
5. cattle and calves
451.9
-12.5
6. forest products from farms
328.0
-7.1
7. hay
326.5
21.3
8. nursery, greenhouse products
245.0
17.2
9. pears
114.0
20.1
10. sweet cherries
106.5
2.6
Total all commodities
5,840.0
13.0
Source of table: Washington State Department of Agriculture
Return to Table of Contents

U.S. greenhouse, nursery
pest management analyzed
Information for this article was taken from an information sheet provided by the University of Georgia and funded by NAPIAP. To obtain more information and a copy of the report from which this information came, contact Mel Garber, P.O. Box 1209, Tifton, GA 31793 or E-mail: mgarber@uga.cc.uga.edu
Biologic and Economic Assessment of Pest Management Practices in the United States Greenhouse and Nursery Industry, is the first comprehensive national analysis of pesticide use, status and limitations of alternative control measures and the financial impact of loss of key pesticides on nursery and greenhouse crops.
The report, the result of research funded by the National Agricultural Pesticide Impact Assessment Program (NAPIAP, USDA), is available from the University of Georgia.
The research project focused on establishing 1) the chemicals of greatest use for insect, disease, weed and growth control; 2) the economic impact of loss of individual chemicals, including impact on plant quality and pest control; and 3) the limitations to adoption of alternative control measures.
Acephate, used by 52% of respondents, is the most frequently used material. The miticide dienochlor, which comprised 28% of the total pounds of active ingredient applied, is the most heavily used material. Demonstrating the importance of mites as pests, miticides dienochlor and propargite are two of the top four products; they account for 34% of the total estimated use of insecticides/miticides.
Nationally, the cost of losing acephate ($330 million), abamectin ($270 million) and dienochlor ($140 million) approaches $750 million.
Twenty percent or more of the respondents reported using eight fungicides. At least 10% of the respondents reported using an additional five compounds. The four most widely used fungicides, accounting for 70% of the active ingredients applied, included thiophanate methyl, chlorothalonil, mancozeb and metalaxyl. The bulk (54%) of fungicides (in pounds of active ingredient) are applied in the field for foliar diseases. Greenhouse foliar diseases and root diseases receive 19% and 17%, respectively, of the fungicide active ingredients applied. Root diseases in the field receive 10% of the fungicide active ingredients applied. According to University of Georgia agricultural economist Bill Thomas, the economic impact of losing the top four fungicides would be about $950 million.
University of Florida horticulturist Jeff Norcini noted that glyphosate (reported used by 81% of respondents) was the most widely used herbicide. Fifty-two percent of respondents reported using oryzalin, 38% reported using oxyfluorfen and 29% reported using simazine. About 57% of the herbicide active ingredients used were in field sites, 21% in container areas, 19% in perimeter areas and 3% in greenhouses. About 70% of the herbicides are used in the Southeast and North Central regions of the United States. The loss of four herbicides would result in an impact of more than $100 million each. The impact of the loss of glyphosate would be an estimated $800 million. Oryzalin loss would have an impact of $178 million. Loss of oxyfluorfen would have a $166 million impact, and loss of oxadiazon would have an impact of $113 million. The loss of simazine would primarily impact field producers of woody plants. The overall U.S. nursery industry would experience a 4% loss on gross margin (an estimated $45 million loss ) were simazine to become unavailable.
The most widely used growth regulators included daminozide and chlormequat chloride (growth retardants) and the rooting compounds indolebutryic and naphthaleneacetic acid. The loss of growth retardants would primarily affect greenhouse operations, while the loss of rooting compounds would affect the woody nurseries. In both cases the loss of these chemicals would result in removal of plants from the product mix.
Return to Table of Contents

WSU pesticide education
The winter training schedule for Washington State University pesticide education programs is complete. Brochures were mailed October 9, 1996 to individuals with a current pesticide license. Both Pre-license and Recertification courses will be offered this winter. A Spanish recertification class was offered in November. A pre-license aquatic session was offered January 23, 1997. Registration is $40 per day, unless postmarked 14 days prior to the program, in which case it is considered early registration at $30 per day.
In response to comments regarding the Integrated Plant Health Workshop held last season in Puyallup, WSU has scheduled two workshops this year - one in Spokane and one in Puyallup.
More information regarding winter training or registration may be obtained by contacting Cooperative Extension Conferences at 509-335-2830, the WAPP World Wide Web site at http://www.wsu.edu:8080/~ramsay or E-mail: ramsay@wsu.edu.
Recertification Schedule
Each day provides six recertification credits.

Eastern Washington/Northwestern Idaho

Western Washington

Spokane
Feb. 19, 20
Lynnwood
Feb. 4, 5
Moscow, ID
Feb. 26, 27
Mt. Vernon
Feb. 12, 13
Bellevue
Feb. 18, 19
Elma
Mar. 4, 5
Integrated Plant Health Management Workshop
(registration will be limited to the first 60 people)
Puyallup
Feb. 24-27
Spokane
Mar. 4-7
Pre-License Schedule
The pre-license program offers no recertification credits. Testing is scheduled for Day 3 in the afternoon.
* Days 1-3 for Private Applicators
* Day 1 for Laws and Safety and Dealer/Managers
* Day 2 for Weed Control
* Day 3 for Insect and Disease Control

Eastern Washington/Northwestern Idaho

Western Washington

Spokane
Feb. 18-20
Lynnwood
Feb. 3-5
Moscow, ID
Feb. 25-27
Mt. Vernon
Feb. 11-13
Puyallup
Mar. 11-13
Return to Table of Contents

Available Reports
Pesticide Program Residue Monitoring 1994, Food and Drug Administration. Published in Journal of AOAC International, Volume 78, September/October 1995.

Glossary of Terms Relating to Pesticides, IUPAC, Pure & Appl. Chem., Vol. 68, No. 5, pp. 1167-1193. 1996.
Return to Table of Contents

FDA reports findings
of food sample screening
Information for this article was taken from Pesticide Program Residue Monitoring 1994, Food and Drug Administration. Published in Journal of AOAC International, Volume 78, September/October 1995
The Food and Drug Administration (FDA) annually samples individual lots of domestically produced and imported foods and analyzes them for pesticide residues for the purpose of enforcing tolerances. Domestic samples are collected close to the point of production; import samples are collected at their point of entry into the U.S. market. In 1994, 11,348 samples (10,814 surveillance and 534 compliance) were analyzed; of these 5,474 were domestic and 5,874 were imports. As in earlier years, fruits and vegetables accounted for the largest portion of the commodities analyzed. They comprised 60% of the total number of domestic samples.
Of 5,366 domestic surveillance samples, 63% had no detectable residues, less than 1% had over tolerance residues, and less than 1% had residues of pesticides for which there was no tolerance. In the largest commodity groups, fruits and vegetables, 44% and 66% of the samples, respectively, had no detectable residues.
Fruits and vegetables accounted for 81% of import surveillance commodities. Of 5,448 samples analyzed, 67% had no detectable residues, less than 1% had over tolerance residues, and 3% had residues for which there were no tolerances.
FDA collected samples representing food shipments from 101 countries. The agency attempted to collect foods from these countries in amounts roughly proportional to the volume of shipments imported. Mexico accounted for 28% of samples, reflecting the large volume of shipments from that country. The nine other countries among the top 10 with the greatest number of samples were, in descending order by number of samples, Chile, Guatemala, The Netherlands, Italy, China, Canada, Thailand, Costa Rica, and Spain. Cayman Islands, Faeroe Islands, Fiji, Macao, Singapore, and Tonga were among 53 countries exporting food to the U.S. from which FDA collected 10 or fewer samples.
Of the 329 pesticides for which FDA screened food samples, 94 were detected. FDA also screened for selected pesticides that are manufactured in the U.S., but only used in other countries. Residues of these pesticides were not detected.
The most commonly detected compounds were malathion (19%), a breakdown product of chlorpyrifos (Lorsban) (16%), a breakdown product of DDT (15%), chlorpyrifos (12%), endosulfan (Thiodan) (11%), dieldrin (7%), chlorpropham (Sprout Nip) (6%), methamidophos (Monitor) (5%) and diazinon (5%). The number in parentheses following a compound name represents the percent of samples containing that compound.
In 1994 the types of pesticide residues found in the study and their frequency of occurrence were consistent with those given in previous FDA reports. The data for 1994 indicate that pesticide residue levels in the U.S. food supply continue to be well below established safety standards.
Return to Table of Contents

FQPA and potatoes
...Alan Schreiber
Usage information for this article was taken from the 1995 National Agricultural Statistics Service. It is based on 1.14 million acres of potatoes.
Nobody knows how the Food Quality Protection Act (FQPA) will impact potatoes; it is unclear what compounds will be affected and what registrations are likely to be canceled because of the act. From EPA statements, it is clear what compounds are likely to be targeted. Still unknown is what registrations for these compounds will be lost as a result of the FQPA (potato or not potato, that is only one question).
Bear in mind the following: Potatoes rank about fourth for overall volume of pesticides used nationally. Potatoes are a major food item for children; potato products are the fourth and eleventh most commonly consumed food items for children of ages 1 to 6. Many compounds used on potatoes, particularly insecticides, are considered highly, acutely toxic.
EPA has stated that FQPA will focus primarily on dietary risk of pesticides to infants and children. EPA will "attack the worst first", focusing its efforts on organophosphate, carbamate and pyrethroid insecticides, triazine herbicides, EBDC fungicides and B2 carcinogens. EPA has stated that the "older, moldier" compounds will be the most severely impacted. It recently stated that compounds that are mobile (e.g. those that leach into ground water), are persistent or are highly, acutely toxic will be under serious FQPA pressure. EPA has stated that the "risk cups" for most of these compounds are overflowing. Under the FQPA, some registrations for these compounds will likely be canceled.
The following are compounds registered on potatoes that fit this profile and MAY lose some registrations.
Common name
Brand name
% U.S. acres treated
# of application
Treated acres
Insecticides
Azinphos-methyl
Guthion
12
1.3
177,840
Carbaryl
Sevin
5
1.0
57,000
Carbofuran
Furadan
32
1.4
510,720
Dimethoate
8
1.2
109,440
Disulfoton
Di-Syston
16
1.7
310,080
Esfenvalerate
Asana
6
1.6
109,440
Ethoprop
Mocap
13
1.0
148,200
Fonofos
Dyfonate
7
1.0
79,800
Methamidophos
Monitor
66
2.2
1,655,280
Permethrin
Pounce, Ambush
27
1.2
369,360
Phorate
Thimet
18
1.0
205,200
Propargite
Comite
16
1.1
200,640
Fungicides
Chlorothalonil
Bravo
84
4.1
3,926,160
Mancozeb
Dithane
61
3.5
2,433,900
Maneb
9
1.8
184,680
Triphenyltin
43
2.7
1,323,540
Iprodione
Rovral
53
1.1
664,620
Herbicides
Metribuzin
Sencor
67
1.1
840,180
Diquat
29
1.1
363,660
Metam-sodium
53
1.0
604,200
Thiabendazole (Mertect) and chlorpropham (Sprout Nip) are two post harvest pesticides that could also be influenced by the FQPA.
Return to Table of Contents

EPA acts against pesticide
that forced relocations
Information for this article came from an EPA press release.
In order to stop the illegal indoor use of the pesticide methyl parathion, the U.S. Environmental Protection Agency has recalled certain formulations of the chemical. It has stepped up inspections to identify any further misuse, and is preparing a nationwide enforcement strategy to prevent similar incidents from occurring.
The illegal spraying of methyl parathion in hundreds of homes by applicators in Mississippi, Louisiana and Alabama recently resulted in the temporary relocation of more than 1,100 persons in Jackson County, Miss. and some in Louisiana and Alabama. Methyl parathion may be used legally only on agricultural crops under restricted conditions. If used indoors, the pesticide can cause nausea, vomiting, headaches and diarrhea. High exposures can lead to convulsions, cardiac arrest and death.

To date, EPA and the state of Mississippi have taken emergency action to relocate approximately 1,120 residents from 278 households in Jackson County. Eight day care centers, one restaurant and two hotels illegally sprayed with the pesticide have been closed. Extensive cleanup operations are underway.
Under an agreement with Cheminova Agro of Denmark, the sole U.S. manufacturer of methyl parathion and principal registrant, the company will recall from distributors, retailers and users throughout the nation all unopened containers of the emulsifiable concentrate form of the pesticide. Before the recalled products can be resold, an odor agent must be added to make any indoor use extremely disagreeable. This will help consumers ascertain whether the pesticide has been illegally sprayed in their homes. Tamper-resistant and bar-coded containers also will be required to prevent unapproved use and to allow tracking of all containers down to the user level. Finally, Cheminova has agreed to undertake a major education program, including public service announcements, to inform distributors, retailers, growers and consumers about the proper uses of the pesticide. Mixtures and micro-encapsulated formulations of methyl parathion are not included in this recall agreement.
The recall of methyl parathion emulsifiable concentrate product has already begun in several areas of the United States and is expected to be completed by the end of February 1997. During February, EPA is expected to issue new registrations to Cheminova and other registrants who formulate emulsifiable methyl parathion concentrate products in the United States. The new registrations will conform with all elements of the agreement. All existing registrations will be canceled, making the sale of the products manufactured before the agreement illegal. The new products are expected to be available for the coming growing season.
Return to Table of Contents

Section 18s and 1997
...Alan Schreiber
As of January 23, the Environmental Protection Agency was reviewing 90 Section 18 requests. Three people were coordinating the effort.
When EPA receives a Section 18 request, the request must be sent out for review by several different groups within EPA. When I worked at EPA, this is one of the things that I did. This part alone takes 50 days (which for an EPA review is not very long). There is additional work required before and after this. Once EPA develops a consensus on action, the request must be passed up a review chain of command, which takes some time. All in all, EPA takes over 90 days to review and grant a Section 18.
EPA had developed a very good system for reviewing and granting Section 18s. Then came the FQPA, and the requirements changed dramatically. FQPA now requires EPA to perform several additional steps, which make the process more complex and time consuming. The pressure on EPA to review and grant Section 18s is greater than usual. Based on recent feedback from the Washington State Department of Agriculture (WSDA), it is likely that some of our Washington 18s will not be granted before the beginning of the use period we have requested.
In that case, we have the option of declaring a crisis and using the chemical anyway. EPA has mentioned that some states have already done this. In a few cases states declared a crisis and used the chemical, and the fresh product on which the chemical was used was on the market before EPA had completed its review. If EPA decides that the use is not really a crisis or an emergency, the agency could be required under the new rules of the FQPA to notify the Food and Drug Administration to seize the crop and issue civil penalties.
Return to Table of Contents

California reports on illnesses
believed related to pesticides
Source: California Department of Pesticide Regulation
California in 1994 reported 1,332 illnesses with a potential or confirmed link to pesticide use. Of these illnesses, 448 involved agricultural use of pesticides, the remaining 884 occurred in non-agricultural settings.
Illnesses among agricultural field workers in California declined in the late 1980s, and this trend continues. From 1982 to 1988 the average number of field worker illnesses was 280 a year. From 1989 through 1994 the annual average was 140. In 1994 there were 109 field worker illnesses.
The 1,332 illnesses that occurred in 1994 included 514 cases of eye or skin irritation. The other 818 involved symptoms of systemic illnesses and included respiratory problems, headaches or nausea. Most of the cases, 1,211 of the 1,332, occurred while people were at work. For a copy of the 55- page report by the California Department of Pesticide Regulation, call 916- 445-4222. The report can also be downloaded from the address http://www.cdpr.ca.gov.
Return to Table of Contents

Officially Unofficial
...Alan Schreiber
"Officially Unofficial" is a regular feature that may include information considered inappropriate by some.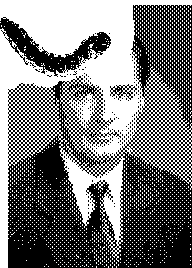 Referring to Landscape Plant Problems: A Pictorial Diagnostic Manual offered by the Washington State University Puyallup Plant Diagnostic Laboratory (see News and Notes section in this issue), I reviewed the book and found it to be a very good resource on pest problems of landscape plants. The number of color pictures is astounding. I like the book so much that I bought three copies.

Monsanto agreed to change its advertising for glyphosate (Roundup)-based products in response to a New York attorney general's office complaint that the company's advertisements were misleading. Basically, the attorney general's office did not like Monsanto ads that implied glyphosate was "safe" and that it caused no harmful effects to people and the environment. As part of the agreement, Monsanto will discontinue use of the terms "biodegradable" and "environmentally friendly" in all advertising of glyphosate-based products. Monsanto maintained that it violated no laws, that glyphosate is a safe product and that it agreed to the terms of the settlement to avoid lengthy and expensive litigation. In the first nine months of 1996, Monsanto's worldwide sales of pesticides increased 21% to $2.48 billion; sales of glyphosate were the biggest source of income.

EPA registered Northrup King's genetically engineered Bt corn on August 5, 1996. The company has been selling seed to growers since that time. All available product is expected to be purchased, and 500,000 to 1 million acres of the modified corn are expected to be planted in 1997. Northrup King also just received the first patent for insect and disease resistant wheat.

At least one or more pesticide distributing companies in Washington have agreed to pay the state $250,000, in order to settle an investigation by the state attorney general's office of pesticide distributors overcharging growers on pesticide sales. The monies may go into the state general fund.

American Cyanamid agreed to pay $7.3 million as part of a settlement ending price fixing allegations. Until mid-1995, AmCy programs required dealers to sell the company's chemicals at or above retail prices to qualify for rebates. Idaho's share of the agreements is $175,000; Washington is to receive $470,000.

Rhone-Poulenc and Merck have joined their respective animal health divisions to form the world's largest animal health company. Merck has placed its ag division up for sale. So far 17 companies and two investment groups have expressed interest in buying the division. The sale is expected within six months.

Any group interested in supporting the 1997 WSCPR-WSU Washington Pest Control Tour (see pest control tour story) can contact Alan Schreiber at 509-372-7378.
Return to Table of Contents

Facts about WSU ag funding
The College of Agriculture and Home Economics (CAHE), one of eight colleges at Washington State University, receives just more than 20% of all annual state funding going to the university. This was $38 million out of $185 million in 1996. Of this amount a little more than $18 million went to research; $11 million went to extension and $9 million went to instruction.
After adjusting for inflation, state support to the university has increased by 5% during the last decade. State funding for research increased by 2%, extension funding increased by 5%, and instruction funding increased by 13%. Decreases in federal funding, however, have more than offset increases in state funding.
WSU's Agricultural Research Center had total expenditures of about $43.7 million. State funding accounted for 43% of the total funds. Federal grants provided 24%. Nonfederal grants equaled about 9%. Funds for federal experiment stations and commission grants added 7%. Other types of funds provided 8% of funding.
Summary of WSU agricultural research expenditures

| | |
| --- | --- |
| Program description | % of 1995 total |
| Crop protection | 24.1 |
| Crop production | 18.4 |
| Water/soil conservation and quality | 14.0 |
| Domestic marketing/product development | 12.9 |
| Noncommodity-oriented biological research | 7.9 |
| Animal production & health | 7.2 |
| Forestry, range, wildlife biology | 6.3 |
| Food safety, human nutrition | 3.6 |
| Human resources, community development | 3.2 |
| International marketing | 2.3 |
| Unclassified | 0.1 |
Return to Table of Contents

WSCPR progress report
The 1995 Washington State Legislature created the Washington State Commission on Pesticide Registration for the purpose of helping Washingtonians address critical pest control needs for minor use crops and sites. Governor Mike Lowry appointed the voting members of the commission on September 15, 1995. The commission met nine times between its first meeting in October of 1995 and the end of 1996.
The primary activity of the WSCPR has been the solicitation, review and funding of projects proposed by a wide array of grower groups in Washington and the Pacific Northwest. Other activities include co-hosting the 1996 Washington Pest Control Tour, development of a pesticide tracking system, hosting a private sector outreach meeting and coordinating actions with WSU, IR-4 and WSDA.
The WSCPR has funded 50 projects submitted by grower groups. WSCPR commitments total $614,017. Submitters have matched this amount by 89%, or $544,985. The total amount of project sponsor and WSCPR support is $1,169,002, or an average of $23,380. In addition, the USDA IR-4 Project has provided invaluable support to 26 projects. The value of the IR-4 support exceeds $250,000.
The enabling legislation creating the WSCPR requires that a minimum of 25% of funding be provided to projects for crops not ranked among the top 20 agricultural commodities in the state. Thirty-three of 50 projects meet this specification and account for 59% of all commission funds committed to date.
WSCPR efforts have regional impacts.
Many Washington commodities are also produced in Oregon and Idaho. Registrations resulting from activities funded by WSCPR may potentially benefit growers throughout the western U.S., particularly the Pacific Northwest. Matching funds from user groups outside of Washington, primarily from Oregon and Idaho, support 17 WSCPR-funded projects.
WSCPR projects are public-private partnerships.
WSCPR-funded projects originate from grower groups and usually involve commodity representatives working with a university researcher. Successful completion of a project often requires involvement of researchers at different institutions, state or federal regulatory agencies, chemical companies, the USDA, and other affected user groups. The WSCPR funding guidelines require commodity representatives to be active in the planning, development and completion of projects with the researchers.
WSCPR projects address environmental concerns.
The WSCPR places priority on projects that improve protection of the environment. Several WSCPR-funded projects have the potential to facilitate improved pest control while increasing environmental protection by 1) assisting registration of more environmentally protective products and 2) by registering products that address environmentally significant pest control issues, such as management of invasive non-native weeds.
WSCPR projects address human health concerns.
The WSCPR also places priority on projects that address human health concerns. While EPA prohibits registration of pesticides that pose unreasonable risk to human health, registration of reduced risk or safer pesticides can allow improvement of pest management while increasing protection of human health. Several WSCPR-funded projects have the potential to facilitate improved pest control while reducing risks to human health.
WSCPR projects are economically important.
Most WSCPR-funded projects are expected to result in a significant economic advantage to the production and protection of Washington agriculture and the related areas of forestry, agriculture and urban pest control. The benefit to Washington from these products is already accruing. During 1996, Washington successfully obtained six Section 18 emergency exemptions. One requirement to obtain emergency exemptions is demonstration of progress toward registration of the requested compound. WSCPR-funded efforts facilitated the granting of these Section 18s. Impacted crops included timothy, vegetable seed, dry peas, lentils, chickpeas and currants.
For a copy of the WSCPR progress report, contact Dr. Catherine Daniels, WSCPR secretary, at 509-372-7492 or E-mail: cdaniels@beta.tricity.wsu.edu.
Food-use pesticides classified by EPA as potential carcinogens

Pesticide active ingredient
classification
EPA cancer
classification
Pesticide active
classification
EPA cancer
classification
Acephate
C
Metiram (EBCD)
B2
Acifluorfen (sodium acif.)
B2
Metolachlor
C
Alachlor
B2
Norflurazon
C
Aliette (fosetyl-al)
C
Oryzalin
C
Amdro
C
Oxadiazon
C
Amitraz
C
Oxadixyl
C
Apollo (clofentezine)
C
Oxyfluorfen
C
Arsenic acid
A
o-Phenylphenol
B2
Asulam
C
Para-dichlorobenzene
C
Atrazine
C
Parathion (ethyl)
C
Benomyl
C
PCNB (Quintozene)
B2
Bifenthrin
C
Permethrin
C
Bromoxynil
C
Phosmet (Imidan)
C
Captan
B2
Phosphamidon
C
Chlorobenzilate
B
Procymidone
B2
Chlorothalonil
B2
Pronamide (Kerb)
C
Cyanazine
C
Propargite
B2
Cypermethrin
C
Propiconazole (Tilt)
C
Dichlobenil
C
Propoxur (Baygon)
B2
Dichlorvos (DDVP)
C
Quinclorac (Facet)
C
Diclofop-methyl (Hoelon)
C
Savey (hexythiazox)
C
Dicofol
C
Simazine
C
Dimethipin (Harvade)
C
Terbutryn
C
Dimethoate
C
Terrazole (etridiazole)
B2
Ethylene oxide
B1
Tetrachlorvinphos (Gardona)
C
Express (tribenuron-methyl)
C
Thiodicarb
C
Folpet
B2
Thiophanate methyl
C
Fomesafen
C
Toxaphene
B2
Hexazinone
C
TPTH (triphenyltin hydroxide)
B2
Lactofen
B2
Tribufos (DEF)
C
Lindane
B2/C
Triadimefon (Bayleton)
C
Linuron
C
Triadimenol (Baytan)
C
Mancozeb (EBDC)
B2
Tridiphane (Tandem)
C
Maneb (EBDC)
B2
Trifluralin (Treflan)
C
Methidathion
C
Zineb (EBDC)
B2
Methomyl
C
Source for this table: Pesticide Action Network North America Updates Service (PANUPS), March 1993.
Abbreviations: A, human carcinogen (sufficient evidence of cancer causality from human epidemiological studies: B1, limited evidence of carcinogenicity from human epidemiological studies; B2, sufficient evidence of carcinogenicity from animal studies; C, possible human carcinogen (limited evidence of carcinogenicity in animals in the absence of human data).
Note: New guidelines have been recommended for classification of carcinogens. However, data on the classification of these pesticides using the new guidelines is not yet available.
Return to Table of Contents

CASE to offer hands-on training,
solutions to ag challenges
... Bill Dean
The Center for Agricultural Systems Evaluation would be located on a 300-acre parcel at the junction of Highway 240 and Horn Rapids Road, seven miles from the Washington State University -- Tri-Cities campus. Funding for the $5 million facility is included in the Washington State University -- Tri-Cities budget for legislative consideration in the next biennium beginning July 1.
The Center for Agricultural Systems Evaluation (CASE) is a planned hands-on educational and training facility for the Integrated Cropping Systems Bachelor of Science Degree Program at Washington State University -- Tri-Cities.
People learn in a variety of ways including reading, discussing and interactive learning methods. One of the most universal means of effective learning is hands-on experience. In our modern labor-conscious society, it is difficult for students who have not grown up on farms to experience this profession or to become proficient at many of the routine tasks associated with it. On the other hand, the specialization of farming operations today limits the experience that those associated with the business can receive. They may believe that there is only one means of achieving an end or may be unfamiliar with alternative production practices. It is our purpose to provide students with an opportunity to learn the art and science of an integrated approach to production agriculture with a large number of irrigated crops in an environment that promotes alternative methods, stimulates individual initiative and rewards innovative and imaginative ideas.
Students will be confronted with a challenge to develop a business plan, initiate contracts with local packers and processors or marketing agents and produce crops in an economical and environmentally sound fashion to meet their contracts. While working at CASE, the students will attend classes, workshops and conferences either at CASE or in the local area. They will be required to meet prescribed coursework as well as the demands of contractual obligations. They will graduate with both the academic and practical knowledge necessary to work in the industry as a contributor to providing a safe and abundant food supply in a manner reflective of a strong ethical stewardship of the environment.
Competencies of students graduating with a BS in Integrated Cropping Systems at the Center for Agricultural Systems Evaluation:
1) Ability to think independently.
2) Understanding of how agriculture influences the environment and utilizes natural resources.
3) Skill in the routine tasks involved in crop production.
4) Knowledge of technologies available to agriculture and how to use them.
5) Sensitivity to worker safety and good interpersonal skills.
6) Ability to function as a member of a management team.
CASE is a research facility to answer questions of agriculture's future with tomorrow's technology.
Agriculture in the United States has achieved great things. However, this productivity has been achieved with some sacrifices. Environmental and societal issues such as the loss of family farms, reduction of some wildlands, and impacts on water quality are just a few of the issues being addressed today as a result of our productivity gains during the past 50 years. CASE will be a gathering place for scientists, industry personnel and the public to develop solutions to today's problems and the procedures for a prosperous, environmentally safe future.
CASE will develop, test and present to the public technology important to efforts toward reducing inputs on the farm, including power, pesticides, fertilizers and water. Prescription agricultural techniques including Geographic Information Systems (GIS), Global Positioning Systems (GPS) and precise application technologies will be tested in real world but controlled situations to determine their utility in the industry as a whole. These techniques will allow the efficient utilization of resources, optimize outputs and minimize off-site pollution.
CASE will provide a facility for collaborators from around the region and the world to gain an understanding of how the soil environment is affected when agriculture is introduced to a previously unfarmed area. Scientists will be able to test the short and long-term effects of alternative production strategies on soil microbial populations, tilth of the soil and other important biological concerns. Because the site is undisturbed, a large number of important experiments can be designed that have not previously been performed because of facility constraints.
Research imperatives:
1) Provide alternative production practices that increase efficiency of production through input control.
2) Develop technologies that promote accurate input applications and efficient production practices.
3) Determine how alternative production practices influence the biological components of the environment.
4) Develop synergistic research efforts with industry, agency and public counterparts.
CASE is a place where technology can be tested and transferred.
The adoption of any technology requires demonstration, participation and acceptance of its advantages over what is currently available. A site readily available for public viewing of private and public sector technologies is essential to the advancement of agriculture. The site selected for CASE contains one of the predominate soil types in the region and will allow direct transfer of information to Columbia Basin farmers.
The CASE facility will provide a location where the private sector can bring its products, university and agency personnel can develop new technology, and the three together can evaluate the benefits of the proposed technological advances. New procedures for applying inputs at specific sites where they are needed instead of broadcast applications, testing of biological control techniques, and the evaluation of alternative production strategies are a few technologies that could be demonstrated for transfer.
The CASE site, along a major highway, is readily accessible to the public, and it is in the center of some of the most intensively farmed areas of Washington. The conference/seminar auditorium will provide a facility for small groups to meet and hear about the technologies. Equipping this facility with two-way communications capabilities will allow us to project the seminars as well as courses throughout the K-20 Telecommunications Network.
Technologies that will be targeted may include:
1) Prescription (precision) agriculture.
2) Integrated pest management, including biological control.
3) Alternative production methods.
4) Resource conservation practices.
5) Demonstrations on how agriculture can influence the ecosystem in a positive way.
Bill Dean, program coordinator for the WSU Integrated Cropping Systems Bachelor of Science Degree Program, invites comments on how the facility might best serve the people of the state of Washington. He may be contacted at Washington State University -- Tri-Cities, 2710 University Drive, Richland, WA 99352-1671 at phone: 509-372-7274, fax: 509-372-7471 or by E-mail: bdean@beta.tricity.wsu.edu.
Return to Table of Contents

On-line database offers guide
to registered products, labels
... Mark Antone, database manager
The Pesticide Information Center On-Line (PICOL) is a pesticide-related website located at http://picol.cahe.wsu.edu. Information available from the site includes minutes to past meetings of the Washington State Commission on Pesticide Registration and Request For Proposal criteria. The site includes a page dedicated to the Pesticide Notification Network, a developing program to announce changes in pesticide registrations. The electronic version of the Agrichemical and Environmental News is available also. The most popular part of PICOL is the Label Database. This is a guide for all homeowner and commercial products registered in Washington and Oregon. The following list of products registered for use on canola in Washington State in 1996 is an example of guides available:

NAME
EPA
SLN
INGRED
CONCEN
REG
4lb methyl parathion
(rape & canola)
5905-55
W920014
methyl parathion
4lb
Helena Chem Co
Biobit HP Wettable Powder
58998-18
BT
32000
Abbott Labs, Chem&Ag
Biobit XL Flowable Conc
58998-7
BT
10600
Abbott Labs, Chem&Ag
Crymax
55638-34
BT
15%
Ecogen Inc.
Furadan CR10 (canola)
279-none
W950017
carbofuran
10%
FMC Corp/Ag Chem
Gaucho 75 ST
7501-159
imidacloprid
75%
Gustafson Inc.
Javelin WG Biological Inse
55947-136
BT
6.4%
Sandoz Agro, Inc
Methyl parathion 4
(canola/rapeseed)
9779-34
W930015
methyl parathion
4lb
Riverside/Terra Corp
Methyl parathion 4E
(rapeseed)
34704-10
W920017
methyl parathion
4lb
Platte Chemical Co
Methyl parathion 4EC (canola)
51036-18
W940028
methyl parathion
4lb
Micro-Flo Co
Molestar 48 LC
62637-6-34704
BT
2.15%
Platte Chemical Co
MVP Bioinsecticide
53219-3
delta endotoxin BT
0.9lb
Mycogen Corp
MVP II Bioinsecticide
53219-12
BT
20%
Mycogen Corp
Thiodan 3 EC (canola)
279-2924
W920001
endosulfan
3lb
FMC Corp/Ag Chem
Treflan 5 conc.form (canola)
62719-118
F-8
trifluralin
5lb
DowElanco
Treflan EC (canola)
62719-93
F-13
trifluralin
4lb
DowElanco
Treflan MTF
62719-116
trifluralin
4lb
DowElanco
Treflan MTF (canola)
62719-116
F-7
trifluralin
4lb
DowElanco
Treflan TR-10
62719-131
trifluralin
10%
DowElanco
Treflan TR-10 (canola)
62719-131
F-5
trifluralin
10%
DowElanco
Trilin
1812-355
trifluralin
4lb
Griffin Corp
Trilin 10G
1812-328
trifluralin
10%
Griffin Corp
Ultima 160
7969-121
sethoxydim
1.3lb
BASF Corporation
Xentari
275-85
BT
10.3%
Abbott Labs, Chem&Ag
The Label Database can search for information about an individual label as well as locate labels with a combination of restrictions. For example, below is a 1996 guide to malathion labels registered on cherries in Washington for application by "aircraft":
| | | | |
| --- | --- | --- | --- |
| REG | NAME | INGRED | CONCEN |
| Chas H Lilly Co | Lilly/Miller Cythion 50W | malathion | 50% |
| Chas H Lilly Co | Lilly/Miller malathion 5E | malathion | 57.5% |
| Chas H Lilly Co | Lilly/Miller malathion 5E | oil/petroleum distillate | 31.4% |
| Cheminova Inc. | Fyfanon ULV | malathion | 9.79lb |
| Helena Chem Co | Cythion | malathion | 5lb |
| Helena Chem Co | Cythion 8lb emulsion | malathion | 8lb |
| Helena Chem Co | Cythion 8lb emulsion | oil/xylene | 6.29% |
| Micro-Flo Co | Micro-Flo malathion 5EC | malathion | 5lb |
| Micro-Flo Co | Micro-Flo malathion 5EC | oil/aromatic petroleum dist | 31% |
| Platte Chem Co | Malathion 57 EC | malathion | 5lb |
| Platte Chem Co | Malathion 8 aquamul | malathion | 8lb |
| Platte Chem Co | Malathion 8EC inse | malathion | 8lb |
| Platte Chem Co | Malathion methoxychlor | malathion | 2lb |
| Platte Chem Co | Malathion methoxychlor | methoxychlor | 2lb |
| Platte Chem Co | Malathion methoxychlor | oil/xylene range hydrocarb sol | 43.6% |
| Platte Chem Co | Malathion ULV Conc | malathion | 95% |
| Prentiss Inc | Prentox 5lb malathion | malathion | 5lb |
| Riverside/Terra | Malathion ULV | malathion | 9.79lb |
| Wilbur-Ellis Co | Malathion 8 spray | malathion | 81.2% |
The Pesticide Information Center staff welcomes all interested parties to look at its website at http://picol.cahe.wsu.edu. Questions or comments may be directed to Dr. Catherine Daniels at 509-372-7495 or E-mail at cdaniels@tricity.wsu.edu.
Return to Table of Contents

State Issues
Special Local Needs (Section 24c)
Label restrictions for Special Local Needs in Washington: The Washington State Department of Agriculture has granted label registration to the following pesticide uses under the provision of Section 24(c) amended FIFRA.

Rohm & Haas for use of Goal 2XL on dry bulb onions through sprinkler irrigation for control of broadleaf & grass weeds - WA960033.

Rohm & Haas for use of Goal 2XL on raspberry for primocane supression -WA960034.

Ciba-Geigy for use of Ridomil Gold EC on head lettuce for control of downy mildew - WA970002.

Bayer for use of Sencor DF on green peas in western Washington for postemergence weed suppression of certain broadleaf weeds - WA970003.

Bayer for use of Sencor Solupak on green peas in western Washington for postemergence weed suppression of certain broadleaf weeds - WA970004.
Washington Special Local Need (SLN) registration number WA960037, issued to Gowan Company for the use of dicloran on potatoes to control white mold has been revised to include a name change from Diclor Fungicide to Botran 5F.
Special Local Need Cancellations:
The Washington State Department of Agriculture has canceled the following Special Local Need registrations:

Glean Fertilizer Compatible Herbicide - WA910021

Harmony Extra Herbicide - WA910022

Express Herbicide - WA910023

Finesse Herbicide - WA910024

Ally Herbicide - WA940015
State recommends Velpar
not be used on alfalfa for seed
The Washington State Department of Agriculture (WSDA) recently received requests for interpretation of the Velpar label, EPA Registration No. 352-378. The requests ask specifically whether Velparcan be used on alfalfa grown for seed in the state of Washington. A pesticide registered for use on alfalfa grown for hay can also be used on alfalfa grown for seed, as long as the label does not prohibit that use. In the case of Velpar the label specifically states that, "It is recommended for use on alfalfa grown for seed only in the state of California." The WSDA considers this statement to be advisory in nature and not a prohibition against use in Washington.
While Velpar can legally be used on alfalfa grown for seed in the state of Washington, it is not recommended by the registrant, DuPont. In a letter to WSDA, DuPont representatives state that...
"The reason that DuPont does not support the use of Velpar products on alfalfa grown for seed in the state of Washington is that the combination of soil, climate and cultural practices found here can result in stressed plants that have drastically reduced seed yields in the presence of these herbicides. This injury occurs erratically and unpredictably in these situations. Consequently, we cannot recommend the use of Velpar products under these conditions. In the past when this use was allowed, there were a number of complaints by farmers that their alfalfa seed yields were negatively impacted by the use of Velpar products. We do not feel that we are being good stewards of our products if we allow uses that have a strong potential of causing economic damage to our valued customers."
The use of Velpar products on alfalfa grown for seed is not recommended by DuPont or WSDA. Growers of alfalfa grown for seed should be fully aware of, and assess, potential consequences of this use. For further information please contact the WSDA Pesticide Registration Section at (360) 902-2030.

Return to Table of Contents

Contributors to the Agrichemical and Environmental News:
Alan Schreiber, Allan Felsot, Catherine Daniels, Mark Antone, Eric Bechtel
Contributions, comments and subscription inquiries may be directed to: Dr. Catherine Daniels, Food and Environmental Quality Laboratory, Washington State University, 2710 University Drive, Richland, WA 99352-1671, ph: 509-372-7495, fax: 509-372-7491, E-mail: cdaniels@tricity.wsu.edu

Return to Table of Contents



This page has been accessed
times since February 5, 1996.