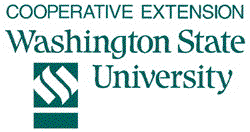 IR-4 Priorities Set for 2001
Dr. Douglas B. Walsh, State Liaison Representative, USDA/IR-4 Project
Tables are presented in the following order: Fungicides (first "A" priorities, then "B" priorities), Insecticides/Acaricides (first A's, then B's), then Herbicides/Plant Growth Regulators (first A's, then B's).
INTERPRETING THE TABLES:
The "Requirements" column explains, in abbreviated form, the number and location of trials to be conducted. Most numbers refer to the IR-4 region. Numbers with a slash between them mean "either/or," and numbers following a hyphen indicate multiple trials. In the first example in the first table on page 22, APPLE (PH), FLUDIOXONIL, 1/2 5 10 11-2, the post-harvest (PH) application of fludioxonil to apples will be tested once in either Region 1 or 2, once in Region 5, once in Region 10, and twice in Region 11. (See region map in related document.) "PERF" refers to performance/efficacy trials as explained in related article.
"A" PRIORITY FUNGICIDES

COMMODITY
PESTICIDE
REQUIREMENTS
APPLE (PH)
FLUDIOXONIL
1/2 5 10 11-2
ASPARAGUS
TEBUCONAZOLE
2 5-2 10-3 11-2
BEAN (DRY)
CYPRODINIL + FLUDIOXONIL
5-5 7 8 9 10 11
BEAN (LIMA)
CYPRODINIL + FLUDIOXONIL
2-4 5 10-2 11
BEAN (SNAP)
CYPRODINIL + FLUDIOXONIL
1 2 3 5-3 10 11
CELERY
BAS 500
3-2 5 10-5
CITRUS (PH)
AZOXYSTROBIN
3-2 10-3
CITRUS (PH)
FLUDIOXONIL
3-2 10-3
FILBERT
TRIFLUMIZOLE
12-4
KIWIFRUIT
FLUDIOXONIL
10-3
LETTUCE (HEAD & LEAF)
CYPRODINIL + FLUDIOXONIL
1 2 3-2 5 10-8 12
SPINACH
BAS 500
1 2-2 6-2 9 10-2
BASIL
CYPRODINIL + FLUDIOXONIL
PERF
CANEBERRY (BLACKBERRY)
AZOXYSTROBIN
PERF
CANEBERRY (RASPBERRY)
AZOXYSTROBIN
PERF
CHIVES
AZOXYSTROBIN
PERF
TURNIP (ROOT & TOP)
AZOXYSTROBIN
PERF
BACK TO TOP
BACK TO RELATED ARTICLE
"B" PRIORITY FUNGICIDES

COMMODITY
PESTICIDE
REQUIREMENTS
APPLE (PH)
FENHEXAMID
1/2 5 10 11-2
BEAN (DRY)
CYPRODINIL + FLUDIOXONIL
1 5-5 7-2 8 9 10 11
BEAN (LIMA)
DIMETHOMORPH
2-5
BEET (SUGAR)
MYCLOBUTANIL
Pending Mfg. Response
CANEBERRY (RASPBERRY)
MEFENOXAM + COPPER
5 10 11/12-3
CANTALOUP
QUINOXYFEN
2-2 5 6-2 10-4 12
CANTALOUP
CYPRODINIL + FLUDIOXONIL
2-2 5 6-2 10-4 12
CHERRY
FERBAM
1-2 5-4
GINSENG
FENHEXAMID
5-4
GRAPE
FERBAM
1 5
GREENS (MUSTARD)
MYCLOBUTANIL
2-2 3 4 5 6-2 10-2
LETTUCE (HEAD & LEAF)
CYPRODINIL + FLUDIOXONIL
HEAD:1/2 3 10-6; LEAF:1/2 3 10-6
LETTUCE (HEAD & LEAF)
ZOXAMIDE
HEAD:1/2 3 10-6; LEAF:1/2 3 10-6
PARSLEY
CYPRODINIL + FLUDIOXONIL
3 5 10 12
PEPPER (BELL & NON-BELL)
MYCLOBUTANIL
2-3 3-3 5 6-2 10-3
PLUM
FERBAM
5-2
WATERCRESS
TEBUCONAZOLE
3-3
GINSENG
CAPTAN
Pending Mfg. Response
PEPPER (BELL & NON-BELL)
QUINOXYFEN
Pending Mfg. Response
PISTACHIO
BENOMYL
Pending Mfg. Response
POMEGRANATE
FENHEXAMID
Pending Mfg. Response
POMEGRANATE
FLUDIOXONIL
Pending Mfg. Response
RHUBARB
CHLOROTHALONIL
Pending Mfg. Response
ALMOND
BAS 516
PERF
ARUGULA
AZOXYSTROBIN
PERF
BASIL
SERENADE
PERF
BEAN
BAS 510
PERF
BEET (GARDEN)
BAS 516
PERF
BLUEBERRY
BAS 516
PERF
BROCCOLI
AZOXYSTROBIN
PERF
CABBAGE
AZOXYSTROBIN
PERF
CANEBERRY
BAS 516
PERF
CARROT
BAS 516
PERF
CELERIAC
AZOXYSTROBIN
PERF
CELERY
BAS 516
PERF
CHICORY (ROOT)
AZOXYSTROBIN
PERF
CHIVES
SERENADE
PERF
EGGPLANT
AZOXYSTROBIN
PERF
GREENS (MUSTARD)
AZOXYSTROBIN
PERF
HORSERADISH
AZOXYSTROBIN
PERF
LETTUCE (HEAD & LEAF)
ACIBENZOLAR
PERF
LETTUCE (HEAD & LEAF)
BAS 516
PERF
MAYHAW
KRESOXIM-METHYL
PERF
ONION
BAS 516
PERF
PEPPER (BELL & NON-BELL)
FENAMIDONE
PERF
PERSIMMON
COPPER HYDROXIDE
PERF
RADISH
BAS 516
PERF
SPINACH
BAS 516
PERF
STONE FRUITS
BAS 516
PERF
STRAWBERRY
SERENADE
PERF
STRAWBERRY
HARPIN
PERF
STRAWBERRY
BAS 516
PERF
SWISS CHARD
AZOXYSTROBIN
PERF
TOMATO
BAS 516
PERF
TURNIP (ROOT & TOP)
BAS 516
PERF
BACK TO TOP
BACK TO RELATED ARTICLE
"A" PRIORITY INSECTICIDES/ACARICIDES

COMMODITY
PESTICIDE
REQUIREMENTS
APPLE
CHLORPYRIFOS
1-3 2 5-2 9 10 11-4
BARLEY
THIAMETHOXAM
11-5
BEAN (SNAP)
CYROMAZINE
1 2-2 3 5-3 10 11
BLUEBERRY
THIAMETHOXAM
1 2-4 5-3 12
CHERRY
BIFENAZATE
SWEET: 5-2 10-2 11-2 12; SOUR: 1 5-4 9 11
CHERRY
THIACLOPRID
SWEET: 5-2 10-2 11-2 12; SOUR: 1 5-4 9 11
GRAPE
ACETAMIPRID
1-2 10-8 11-2
GRASSES (PASTURE)
SPINOSAD
2-2 10-2 12
PEACH
THIACLOPRID
1 2-4 5 6 10-4
PEAR
BUPROFEZIN
1 10-3 11-4
PLUM
THIACLOPRID
5 10-5 12
TOMATO (GH)
BUPROFEZIN
Three trials anywhere
GREENS (MUSTARD)
CYFLUTHRIN
PERF
PEPPER (BELL)
THIAMETHOXAM
PERF
SPINACH
CYFLUTHRIN
PERF
SPINACH
THIAMETHOXAM
PERF
BACK TO TOP
BACK TO RELATED ARTICLE
"B" PRIORITY INSECTICIDES/ACARICIDES

COMMODITY
PESTICIDE
REQUIREMENTS
ALFALFA
SPINOSAD
1 5-4 7 9 10 11
ALMOND
PROPYLENE OXIDE
10-5
APPLE
BUPROFEZIN
1-4 2-2 5-2 9 10 11-5
BASIL
METHOXYFENOZIDE
2 3 10
BASIL
THIAMETHOXAM
2 3 10
BEAN (DRY)
BIFENTHRIN
1 5-5 7-2 8 9 10 11
BEAN (DRY)
METHOXYFENOZIDE
1 5-5 7-2 8 9 10 11
BEET (GARDEN)
BIFENTHRIN
1 3 5-2 6 12
BLUEBERRY
FENPROPATHRIN
1 2-4 5-3 12
BROCCOLI
FIPRONIL
1 6 10-5 12
CANEBERRY
BIFENAZATE
1 2 5 12-3
CARROT
BIFENTHRIN
3 5 6-2 10-4 11
CHERRY
BUPROFEZIN
SWEET: 5-2 10-2 11-3 12; SOUR: 1 5-5 9 11
CHIVES
METHOXYFENOZIDE
2 3 10
CHIVES
THIAMETHOXAM
2 3 10
CRANBERRY
EMAMECTIN
1-2 5-2 12
GRAPE
PYRIPROXYFEN
1-2 10-8 11-2
GRASSES (SEED CROP)
METALDEHYDE
12-3
MAYHAW
BIFENTHRIN
4-3
ONION (DRY BULB)
PYRIPROXYFEN
1 2 5 6 8 10-2 11 12
PEA (DRY)
BIFENTHRIN
1 5/7-2 11-3
PEA (DRY)
METHOXYFENOZIDE
5/7-2 11/12-3
PEANUT
DIFLUBENZURON
2-8 3 6-2 8
PECAN
PROPYLENE OXIDE
2 4 6 8
TURNIP GREENS
METHOXYFENOZIDE
2-2 4 5 6
ALMOND
BIFENAZATE
Pending Mfg. Response
CANEBERRY
THIAMETHOXAM
Pending Mfg. Response
FLAX
DELTAMETHRIN
Pending Mfg. Response
GRAPE
BIFENTHRIN
Pending Mfg. Response
GRAPE (RAISIN)
PROPYLENE OXIDE
Pending Mfg. Response
SPINACH
ZETA-CYPERMETHRIN
Pending Mfg. Response
STRAWBERRY
THIAMETHOXAM
Pending Mfg. Response
TURNIP (ROOT & TOP)
ZINC PHOSPHIDE
Pending Mfg. Response
TURNIP GREENS
DIFLUBENZURON
Pending Mfg. Response
CARROT
FIPRONIL
PERF
CELERIAC
METHOXYFENOZIDE
PERF, Pending Mfg. Response
PECAN
THIAMETHOXAM
PERF
SWEET POTATO
MALATHION
PERF
TOMATO
ABAMECTIN
PERF
TOMATO (GH)
BIFENAZATE
PERF, Pending Mfg. Response
BACK TO TOP
BACK TO RELATED ARTICLE
"A" PRIORITY HERBICIDES/REGULATORS

COMMODITY
PESTICIDE
REQUIREMENTS
APPLE
FLUROXYPYR
1-4 2-2 5-3 9 10 11-5
BROCCOLI
SULFENTRAZONE
1 6 10-4 12
CANTALOUP
PARAQUAT
2 5 6-2 10-4
CUCUMBER
PARAQUAT
2-3 3 5-2 6 10
GREENS (MUSTARD)
SULFENTRAZONE
2-2 3 4 5 6 10-2
HOP
CLETHODIM
11/13-3
ONION
FLUMIOXAZIN
1 5-2 6 8 10-2 11 12
ORANGE
NAA
10-4
PEAR
FLUROXYPYR
1 10-3 11-4
PEPPER (BELL & NON-BELL)
CARFENTRAZONE-ETHYL
BELL:2-2 3-2 5 6 10-2, NON-BELL: 2 3 6 10
SQUASH (SUMMER)
PARAQUAT
1 2-2 3 5 6 10 11
TURNIP (ROOT & TOP)
DIMETHENAMID-P
2-2 5 6 10
BEET (GARDEN)
DIMETHENAMID-P
PERF
BROCCOLI
PYRIDATE
PERF
CABBAGE
PYRIDATE
PERF
BACK TO TOP
BACK TO RELATED ARTICLE
"B" PRIORITY HERBICIDES/REGULATORS

COMMODITY
PESTICIDE
REQUIREMENTS
ALMOND
ETHEPHON
10-5
APPLE
BENTAZON
1-3 2 5-2 9 10 11-4
APPLE
ISOXABEN
1-3 2 5-2 9 10 11-4
APPLE
CLETHODIM
1-3 2 5-2 9 10 11-4
BLUEBERRY
CLETHODIM
1 2-3 5-3 12
BROCCOLI
CLOMAZONE
1 6 10-5 12
CANEBERRY (RASPBERRY)
CLETHODIM
1 5 10 12-2
CANTALOUP
SETHOXYDIM
2 5 6 10-3
CARROT
GLYPHOSATE
2 3 5 6 10-3
CHERRY
CLETHODIM
5-2 10-2 11-2
CRANBERRY
TRICLOPYR
1/2-2 5-2 11
CUCUMBER
SETHOXYDIM
2-2 3 5-2 6
DANDELION
PRONAMIDE
2 3
ONION (GREEN)
DIMETHENAMID-P
2 3 6 12
PEA (SUCCULENT)
SULFENTRAZONE
SHELLED: 1/2 5-4 11-2 12; EDIBLE POD: 2 10-2
PEACH
CLETHODIM
1 2-3 4 5 6 10-3
PERSIMMON
THIAZOPYR
3 10 13
PLUM
CLETHODIM
5 10-4 12
POTATO
FLUMIOXAZIN
1-2 2 3 5-4 9 10 11-6
SWISS CHARD
CLOPYRALID
1/2 11/12-3
TOMATO (GH)
UNICONAZOLE
1 2 3-2 5 10-7
BEAN (DRY)
FLUMIOXAZIN
Pending Mfg. Response
CHERRY
AVG
Pending Mfg. Response
CORN (SWEET)
OXYFLUORFEN
Pending Mfg. Response
GREENS (MUSTARD)
DIMETHENAMID-P
Pending Mfg. Response
ONION (DRY BULB)
GLYPHOSATE
Pending Mfg. Response
PEACH
AVG
Pending Mfg. Response
PEACH
DIURON
Pending Mfg. Response
PEAR
ISOXABEN
Pending Mfg. Response
PEPPER (BELL & NON-BELL)
SULFENTRAZONE
Pending Mfg. Response
PLUM
AVG
Pending Mfg. Response
POTATO
PROHEXADIONE CALCIUM
Pending Mfg. Response
SPINACH
FLUROXYPYR
Pending Mfg. Response
TOMATO
CARFENTRAZONE-ETHYL
Pending Mfg. Response
BEET (GARDEN)
DIMETHENAMID-P
PERF
BEET (GARDEN)
METOLACHLOR
PERF
CABBAGE, CHINESE (BOK CHOY)
CLOPYRALID
PERF
CABBAGE, CHINESE (NAPA)
CLOPYRALID
PERF
CANEBERRY (BLACKBERRY)
OXYFLUORFEN
PERF
CAULIFLOWER
PYRIDATE
PERF
COLLARD
CLOPYRALID
PERF
CRANBERRY
CHLORIMURON ETHYL
PERF
KOHLRABI
CLOPYRALID
PERF
RUTABAGA
DIMETHENAMID-P
PERF
SQUASH
METOLACHLOR
PERF
BACK TO TOP
BACK TO RELATED ARTICLE
---
W.S.U. Pullman Home Page

Comments and questions: cdaniels@tricity.wsu.edu
Technical Assistance: scoates@tricity.wsu.edu
Copyright © Washington State University / Disclaimer
Electronic Publishing and Appropriate Use Policy
University Information: 509/335-3564